Virtual meeting on the occasion of the Erasmus Days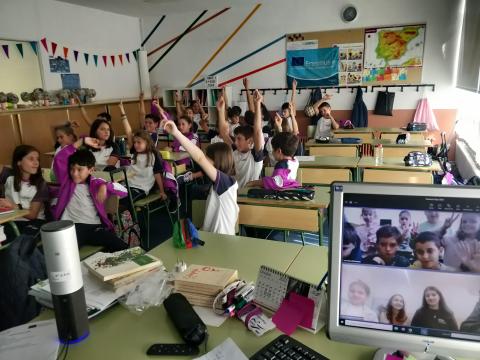 Finally! Some of the students participating in the project have finally been able to see each other's faces, although this time it was through the screen.
At first, the conversation was aimed at presenting their centers, talking about mathematics, Erasmus+, but later they were the ones who redirected it towards their own topics of interest, meals, leisure activities, sports and places they have visited or lived.